The days of breezy linen shorts, strappy sandals and cotton sundresses are coming to a close (for most of us), and the time to prepare your closet for the big seasonal swap is now. Lightweight summer clothing is generally easy to store on traditional hangers or folded in drawers. Slides and espadrilles sit pretty on closet shelves, too. Their cold-weather counterparts are a whole other story, though.
Sweaters, boots and specialty winter fabrics, like wool or cashmere, often require extra attention to ensure top quality and longevity. And, with bulky weaves and weighted fabrics, space-savvy storage measures are a must for fall and winter, no matter how spacious your closet is.
Ready to make the switch? Find our go-to storage and organization essentials to get your closet ready for crisp fall weather and all the layers that go with it.
Gear up your closet shelves for the season ahead with these clear shelf dividers. The modern dividers are ideal for separating bulky sweaters, folded scarves or jeans into neat, easy-access sections. Each streamlined separator comes with an integrated valet knob to hang scarves and bags within reach. Organize each section by color to keep your closet organized and aesthetically pleasing all season long.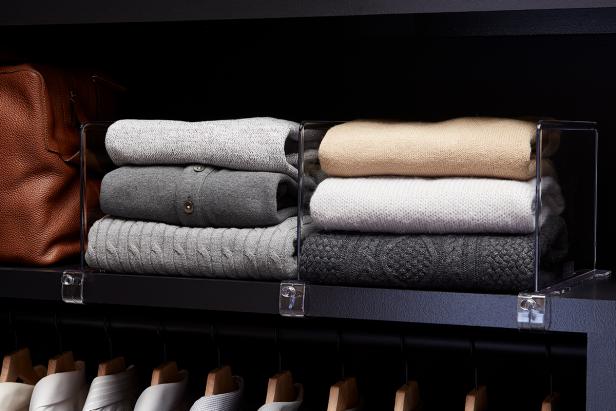 Prepare your closet for your bulkier footwear with this four-pair boot rack. The compact design features eight slots to store four pairs of tall boots in a vertical position. Not only does the vertical rack maximize your floor space, but it improves your beloved boot's airflow and shape retention between wears.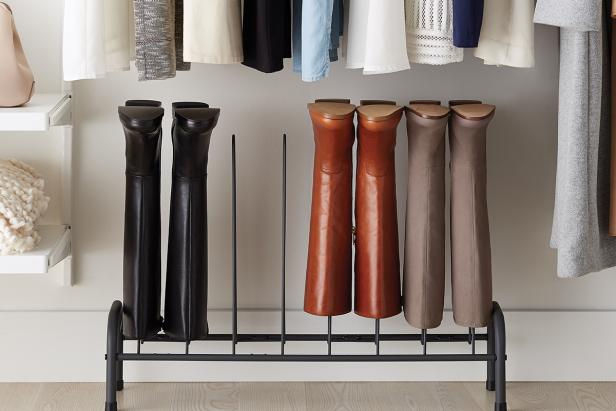 Shield your favorite sweater against dust and give your closet a luxurious look at the same time with this drop-front sweater box. The structured, stackable box is made from a durable paperboard frame and features a breezy linen-cotton blend finish. The magnetic drop-front panel offers quick access and easy storage for your sweaters; the clear plastic window makes finding specific sweaters a breeze.
Short on space? Store your denim, trousers or scarves on this clever hanger. The magical design allows you to hang clothing vertically or horizontally depending on your needs, and each hanger comes with five open-ended slots for stress-free dressing each morning.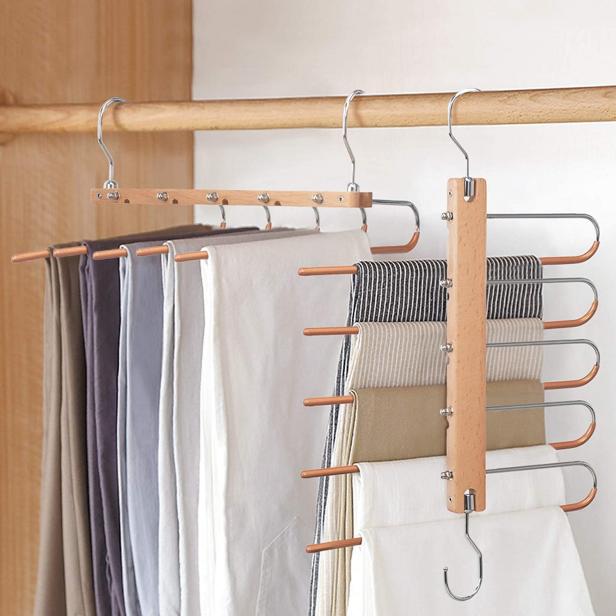 Don't leave your knee-high boots slouched on the floor this fall. Store them in this transparent boot box to maintain their shape and guard them against dust and dog hair alike. The see-through polypropylene material is durable and makes spotting your go-to pair of riding boots an effortless part of your morning routine.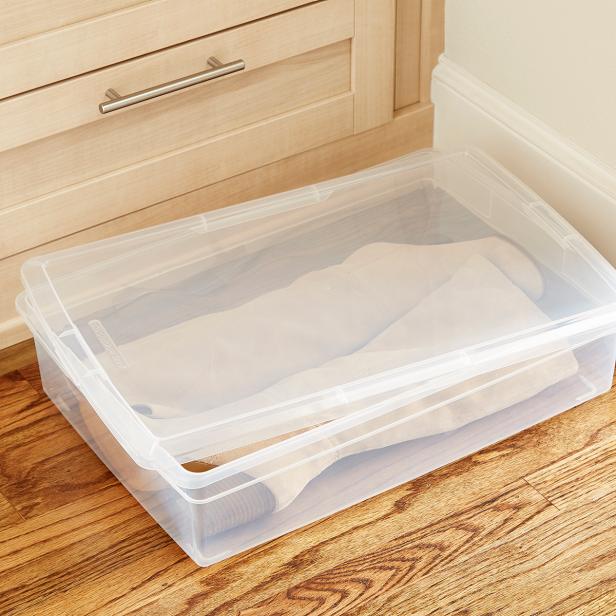 Put your overlooked floor space to work and corral your fall wardrobe essentials with this modular organizer. The compact storage kit provides customizable storage for finishing touches like scarves, hats or gloves. Even better — there's enough space to store your everyday leather mules and crossbody bag, too. Each set includes a plastic and metal base, plus four short open-front bins, two tall open-front bins, three wide lids, one wide base and one long, deep drawer divider.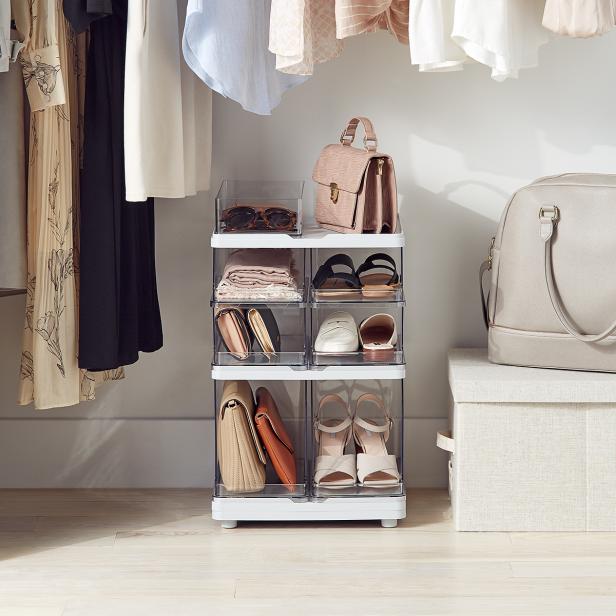 No closet shelving? No problem. This three-compartment natural canvas hanging organizer creates a secure and organized space to store folded pullovers, jeans and cashmere sweaters within reach. If you already have solid sweater storage, use the hanging organizer as a display for your fall handbags and other seasonal accessories.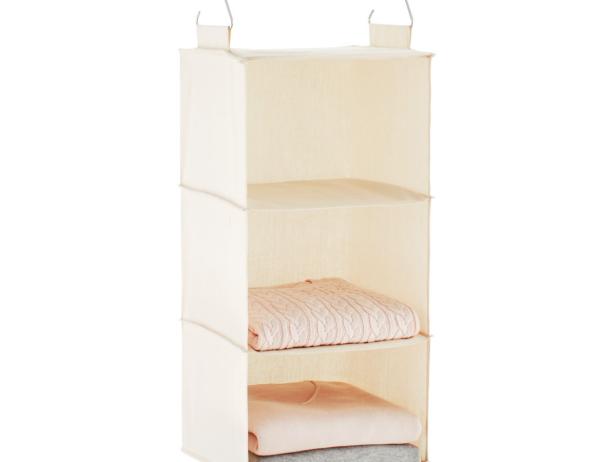 Ample airflow is crucial for proper coat storage, and the Yamazaki Smart Space-Saver Hanger ensures your outerwear has plenty of breathing room. The handy multi-hanger comes with six non-slip slots to give jackets proper aeration between outings. Use it with your cold-weather essentials during fall and winter, and keep it on hand during the warmer months for easily wrinkled button-downs and blouses.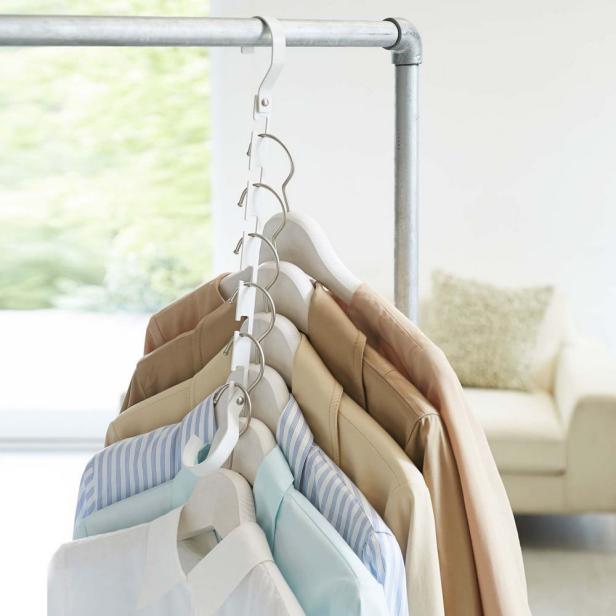 Elevate your shoe organizing game with this hanging boot rack. The rack design suspends your best boots from your closet rod to keep them in sight and easy to reach before heading out to start your day. Each rack holds up to five pairs of boots at a time and keeps your boots' natural shape while stored.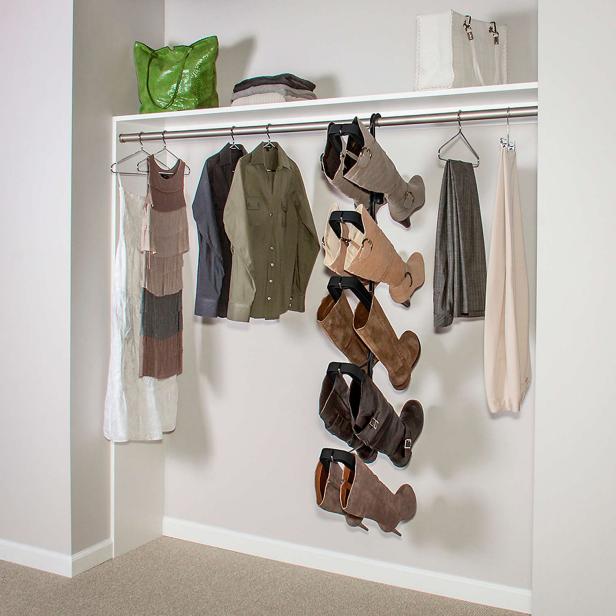 Keep your belt collection front and center with this handy hanger. The streamlined design is crafted from powder-coated steel and comes with 10 belt knobs. And, if belts aren't a staple in your fall wardrobe, you can use the hanger off-label as a necklace or scarf organizer. Choose between the matte-black or white finish to match your existing hangers for a cohesive look.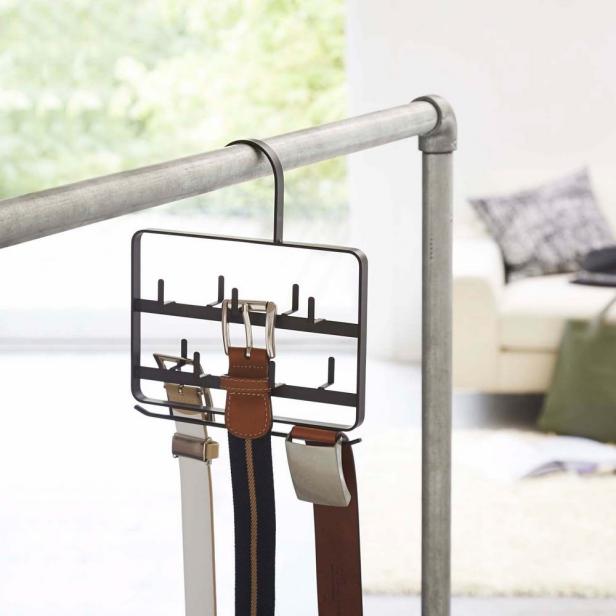 Make this hanging organizer home for your favorite folded jeans and fall hats this season. The six-cubby organizer is made from 100-percent cotton and comes with Velcro fasteners that fit securely over all standard closet bars. Snag one for yourself and another for your partner to create ample personal storage in your small, shared closet.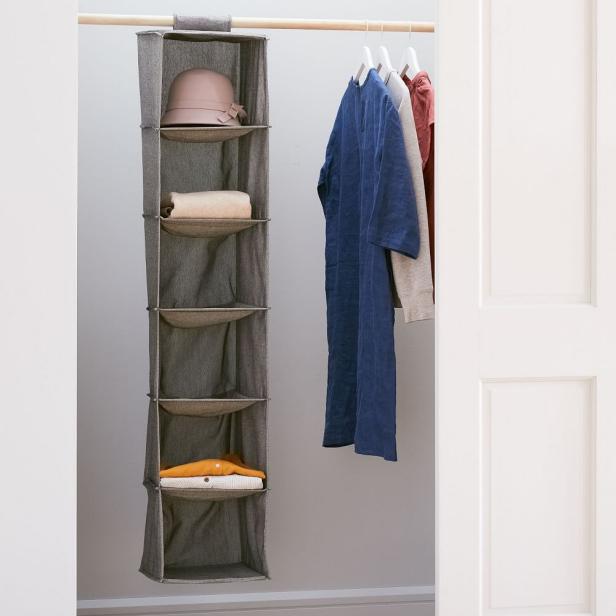 Even the tiniest closets can hold your clunky cardigans and bulky coats with the help of this 10-hanger set. The space-saving hanger comes with five built-in slots for holding your current hangers in one compact space. Each multi-hanger hangs horizontally for air-drying sweaters and vertically to maximize your closet space for the season ahead.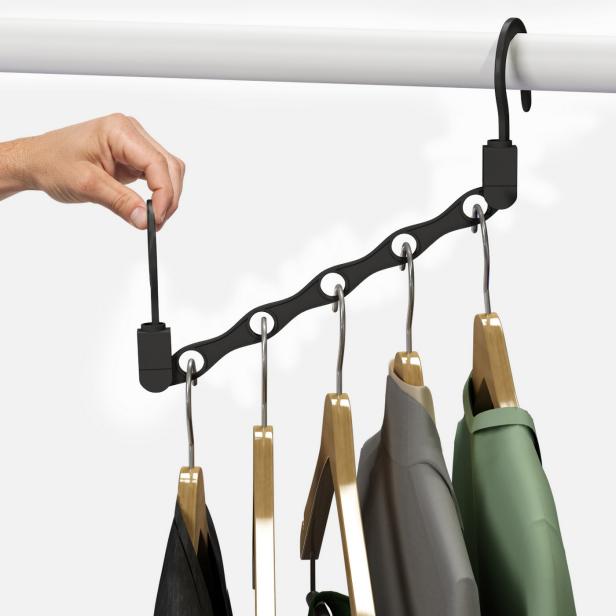 **Post from HGTV.com by Maria Conte 8/9/2021