Truth: Organizing your living room is a must, since everyone sees it when they enter your house. But it's also the hardest space to maintain, given all the living that goes on there.
Still, take heart and know that even professional organizers have trouble taming their living room from time to time. Kids, pets, and the ongoing and constant clutter from all manner of items, from magazines and books to toys, conspire to keep this room just a little off-kilter.
Systems help, of course, including baskets and bins you can shove under the couch. But blind spots in this space are just that—tough-to-see areas that even the pros honestly can't seem to tame.
For the next room in this organizational series, it's time to #respectthelivingroom! To help, here's a look at five sticky wickets even professional organizers admit they have, plus ways to fix them fast.
1. Pet toys on the floor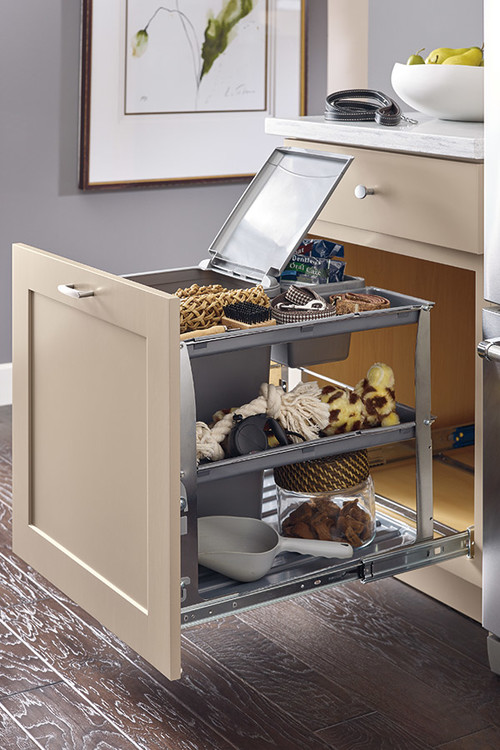 Got a cat? Or four, like Julie Coraccio? This expert organizer at Reawaken Your Brilliance is generous to a fault when it comes to feline entertainment.
"We have four cat trees in the living room—one per cat—and I just got another scratchy-chase-type toy from Aldi the other day," she says.
Her kitties' toys can also get out of hand in this big space, but she's determined to corral them.
"We do have a designated carry-all that we use for pet things when company comes over," she says.
The fix: Make like Coraccio and find a container that'll hold all your dog chews and catnip squeakers. Or try to live by the "one in, one out" rule, so you're not overwhelmed by 50 playthings at a time.
2. The messy chair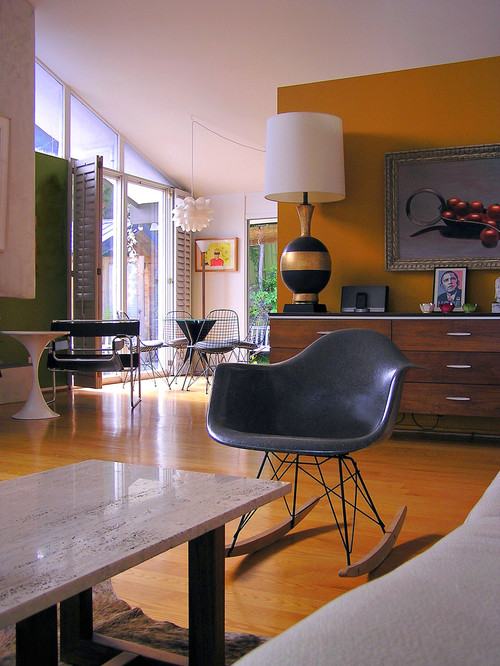 You know the piece we're talking about. It's that cute accent chair that you can no longer see, thanks to the heap of crap that's covering it.
Jamie Novak, author of "Keep This Toss That," admits to having this type of blind spot in her living room.
"It's a clutter magnet on which you'll find all the things I lied to myself about, saying I'll just put it here for now—and then they remained there for days or even weeks," she says.
The fix: Novak came up with her own solution in the form of a decorative basket, which now lives on the chair.
"The items collect inside, and it's easy to carry from room to room when I finally put the stuff away," she says.
And if you want to actually use the chair for, um, sitting? The basket is moved away, revealing the seat's intended purpose.
3. Magazines and books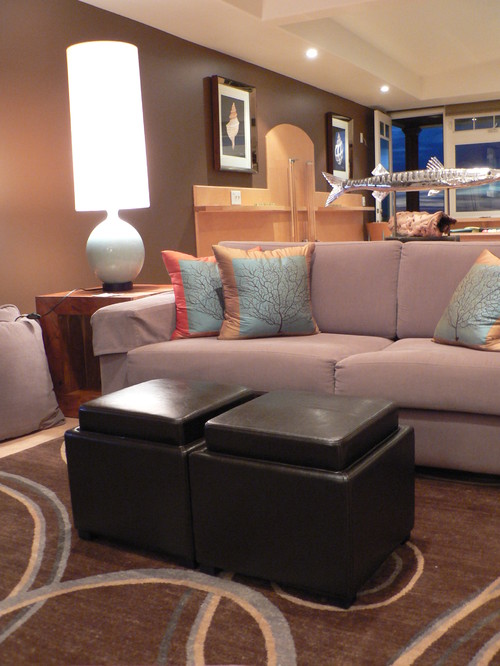 Regular folks and the pros both have a problem with reading material in this space. Teetering stacks of magazines and newspapers pile up on surfaces, and books sit idly by, unread for years.
The fix: Swear to yourself that from now on, every ottoman, coffee and side table in your living room will feature some kind of storage or drawers. This way, you can sweep the piles into these nooks quickly and efficiently. Or if you love books as art, you can create neat, low stacks to display them, maybe with a small lamp or other found items on top.
4. Random throws on the sofa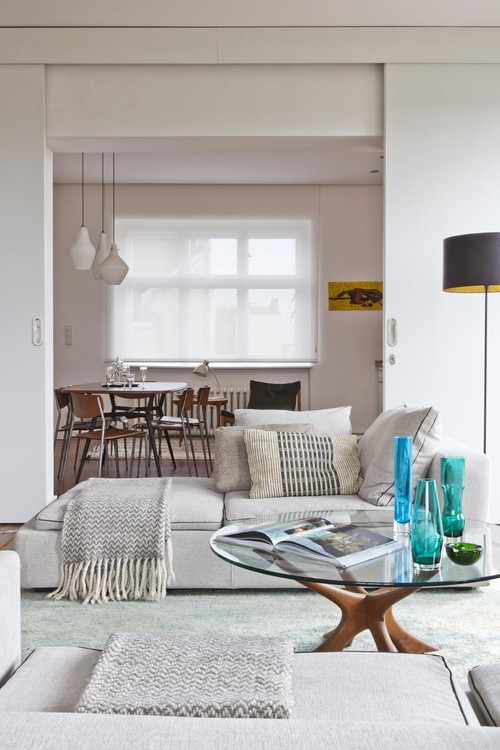 You wanted to embrace the hygge look in your living room, so you draped a few cozy throws around your couches. The problem: No one has time to fold them just so, which means they end up looking like a hot mess.
The fix: If you like a blanket for extra warmth while watching TV, then stick to just one. Another solution is to stop draping your throws altogether, and toss them in a cloth bin next to the couch or on a lower bookcase shelf.
5. Backpacks and bags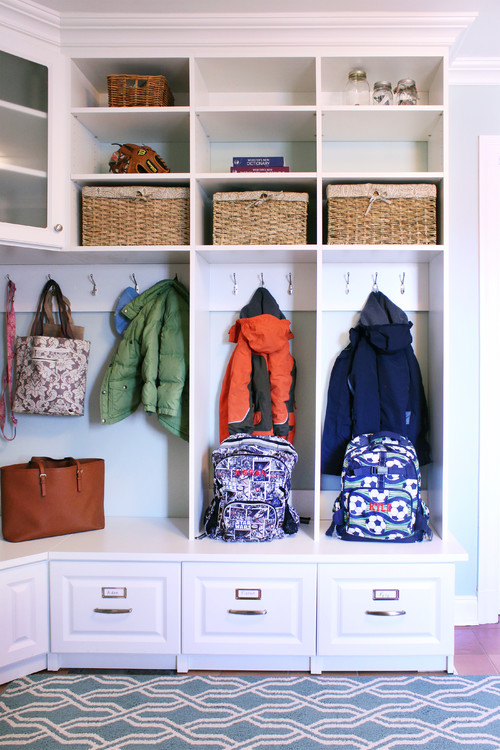 You adore your kids, but their hockey helmets and backpacks dropped all over the living room on their way in? Not so much. The trail of detritus that appears here every day after school is a major mess, to which many homeowners simply turn a blind eye.
The fix: Kids can indeed learn new tricks. Designate a spot for their sports bags and school items that they'll pass by before they enter the living room. A mudroom is ideal, but if you have only a section of the garage to dedicate, try installing cubbies and baskets there. And if your own purse is part of the problem, let it live on a hook by the door, too, rather than be tossed onto the sofa.
**Post from Realtor.com by Jennifer Kelly Geddes 10/12/2021